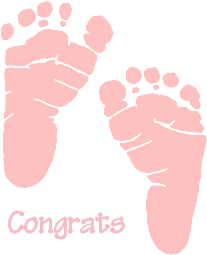 The days are getting closer, we are soon to welcome the newest addition to our family. Yes, my sister
kurdapya
is havi
ng her second baby
anytime
so
on.
As you read her blogs, you'd know her latest rantings about her pregnancy,
but for the past few days she has been so lazy to update it lol!
We are so excited to welcome

baby kurdapya

soon and see

kuya kurdapyo

's reaction! Although we're thousand miles away from them but we absolutely feel the same mixed emotions running through their senses right now. Geezz! I'm an aunt for the second time aroun
d, haha! Wish I am with sissy!!!
Praying for a safe and very well delivery sis! And to

kuy
a Shawn

, congratulations again LOL!
Oh and please don't forget the pictures, ate pictorial dayun
huh! (^_^)